« Summertime! | Home | San Antonio Trip »
By caustin | July 11, 2008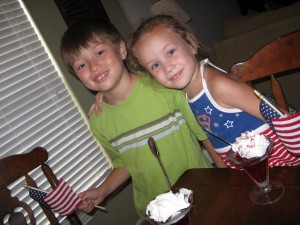 As we enjoyed a quiet, relaxing 4th of July, we were reminded how just a year ago our lives were very different. We spent the 4th last year in Honolulu, Hawaii, for the Tamaru family reunion. Jonathan was living as a New Yorker, working as a consultant for a company in lower Manhattan. Wow! and here we are in Texas this year. We are thankful for the blessings God has given us this year but are always reminded on holidays of the joys of living on the Gulfcoast. After a relaxing day at home, we headed out to see the fireworks here on our side of town. They were beautiful and we thoroughly enjoyed our family time together!

Topics: Uncategorized | No Comments »
Comments
You must be logged in to post a comment.